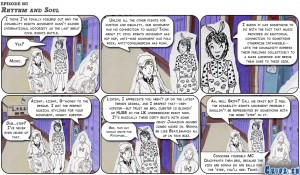 In the interest of moving forward the disability rights movement, Clara and Jeff would like to offer a special Cripz prize to whoever creates the dubstep anthem of our movement. Please make sure the anthem is something we can krump to. Krumping is an important part of the disability rights movement.
Sidenote: Jeff and Clara krump very differently than the people in the above video. Ours is less rhythmic, more spastic and appears more "drunk" despite being stone-cold sober.
What we're trying to say is, we know "you can't krump to dubstep", but it's just that you haven't seen the two of us KRUMPINNN.
Oh, and Kate's wearing an outfit borrowed from Thrift Eye. We like her blog.